Hello ghouls and monstrosities! 
It's that time of year again – Halloween! 
I will be posting ten posts all about Halloween, counting up to the night itself! 
Comment below, follow me and enjoy! 
Muhahahahaha 
~ * ~ 
 As you can probably tell by perusing the blog, I like to read. And I read a lot. Reading has been my go-to comfort activity since I was about six or so, and I can read in five languages pretty well. So, suffice it say, I have a book or two for every occasion. 
Including Halloween. 
In fact, I would say that horror is among my favourite book genres. I started reading Stephen King when I was around 13 – I started with Salem's Lot and The Green Mile, moving towards It and Carrie soon thereafter. I got to King much the same way I got to most of my books those days: my mother's bookshelves. She likes a good mystery, and sometimes a good horror story. She had Dean Koontz's books like Phantoms and my personal favourite, Twilight Eyes, and she had some epic Victoria Holt gothic romances. And I just devoured them. Then I would walk over to the library just north of my grandmother's house, and find more of the same. Like I said, I like horror as a book genre. 
Last year, I gave you five of my favourite books to create that creepy atosphere that's perfect for this time of year. This year, I intend to do the same – with five new books or stories or collections. Sometimes scary, sometimes just Halloweeny and other times frightening. 
Enjoy! 
You've probably seen the movie with Daniel Radcliffe, right? What if I told you that the film adaptation wasn't the same as the book? Don't get me wrong, I enjoyed the movie – I really did. It did a good job of weaving a creepy little web. But the book outdoes itself – the grey and damp setting in the book is alive (if subdued, it being, of course, dreary and Victorian or somesuch) and the creep factor is shot up to 100. It's very good at figuring out how to make you feel like the foot is about to drop … all the time. 
An anthology of fun and sometimes creepy stories – not all of them would have made this list, personally, but there are enough that I would recommend the entire volume. Gaiman is very good at keeping one foot in the realm of the fantastical (see: well … all of his books, I think) and it shows. The stories are sometimes harmless if thoughtful and other times terrifying and I would highly recommend flipping through them with tea and a nightlight. 
Smithy let me borrow her copy of this book back in law school. It took me a while to get into it, but after about a third of the book was read I found I could no longer put it down. Bonus – it's set in Halloween! It's a rich world that Connolly creates, full of stakes that seem very high and rules that you only begin to understand as you read. I highly recommend this and if you're in the mood for short stories, his works in Nocturnes. There are a few stories in that volume that threatened to keep even a horror reading veteran like me up at night.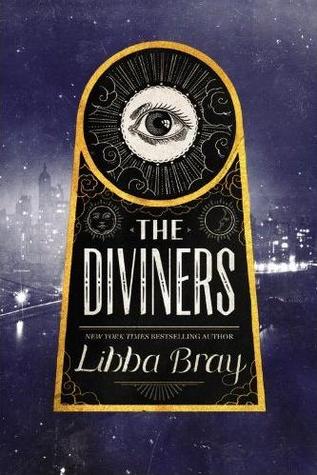 I was able to borrow this from The Boy's little cousin while on a plane trip, and I am thankful she recommended it to me. It's set in the 1920s and the setting is rich in all that new-American religious cultism and jazz. There are a few main characters and a few storyarcs, but the antagonist is a big bad and the way the story winds around a creepy house, a strange and deadly cult, and a group of strangers with some sort of mysticism in common works really well – so well that I am still hugely annoyed that the second book in the series has yet to be released … sigh. 
I have reviewed a couple of other books by Wendy Webb on the blog, but this was the first to catch my eye, and the first that made me fall in love with her particular brand of Great Lakes Gothic Romances. This one works because – not only is there a creepy house that appears to be haunted and a possible killer on the loose in said house that – oh, by the way, did I mentioned? – has secret passage ways and rooms and peep holes – no, it also fluctuates between the long past, the present and the memories of the main character, switching in a sort of grainy way that makes you question everything, believe no one and has a little bit of the Turning of the Screw sort of flavour to it. I actually quite liked the book, even though I was not too keen on the resolution (the ending, though, was brilliant!). I recommend it for those who want a darker version of Victoria Holt this Halloween! 
What will you be reading this Halloween?